Get an instant hit of information!
Add as many dashboard panels as you need
Summaries and charts to track everything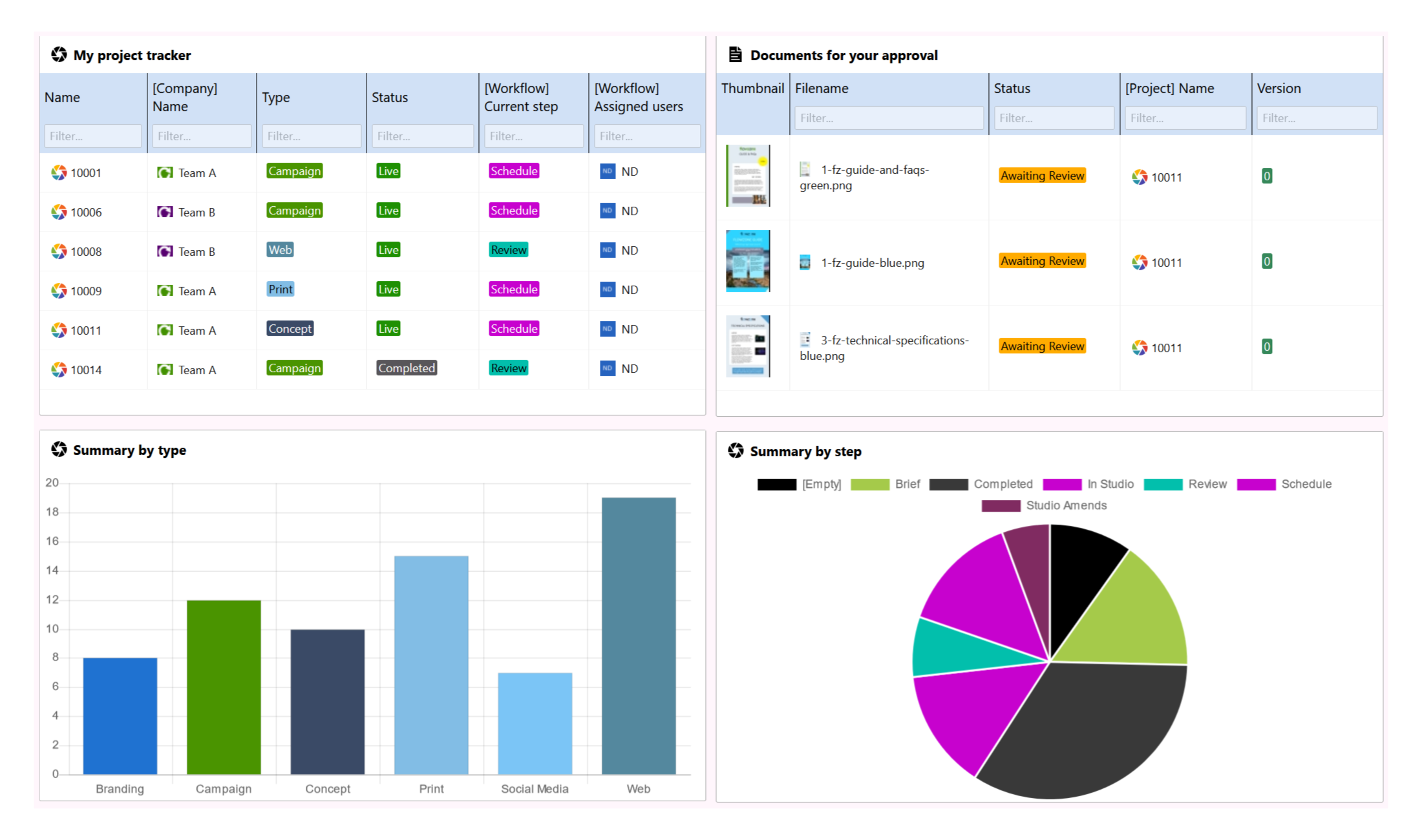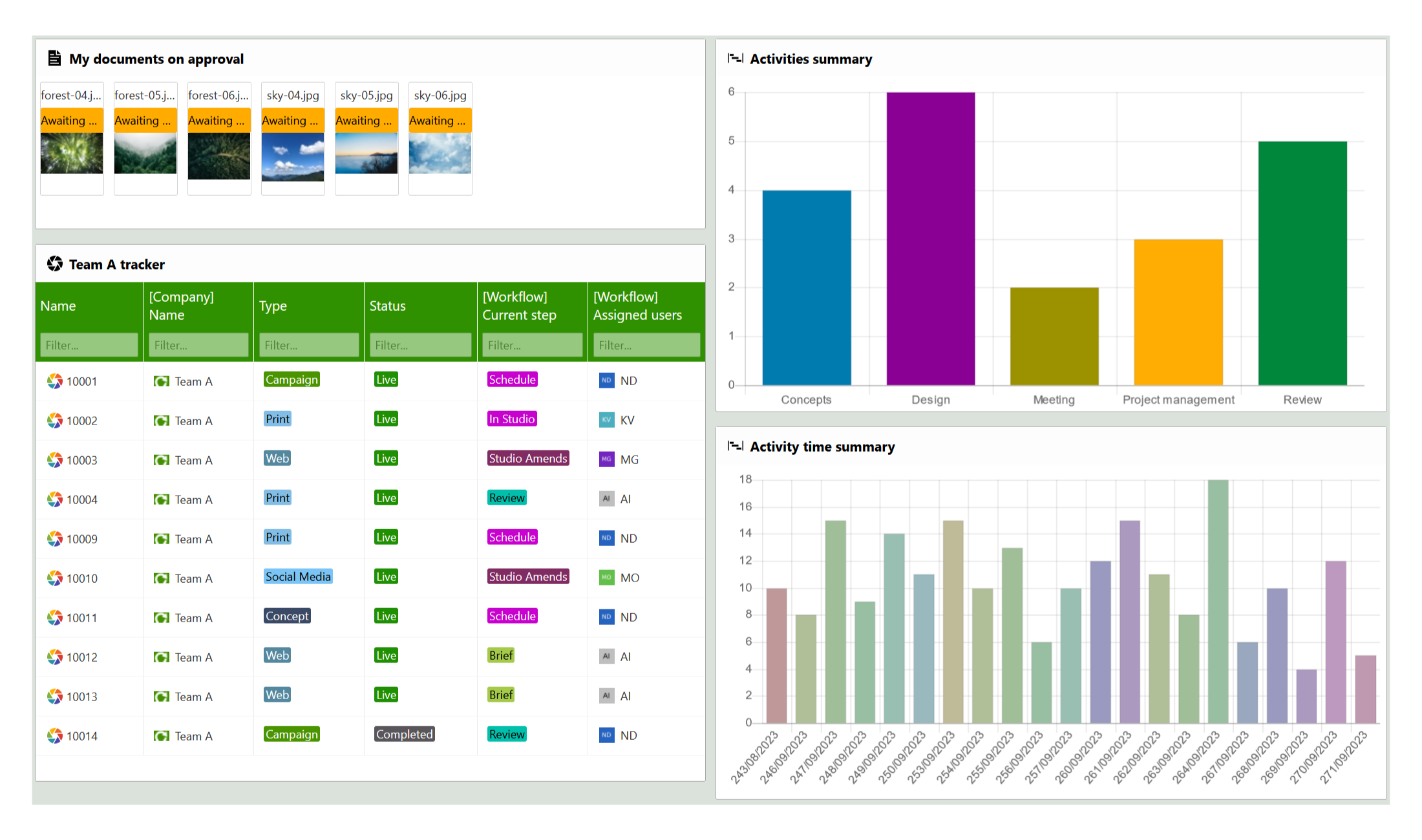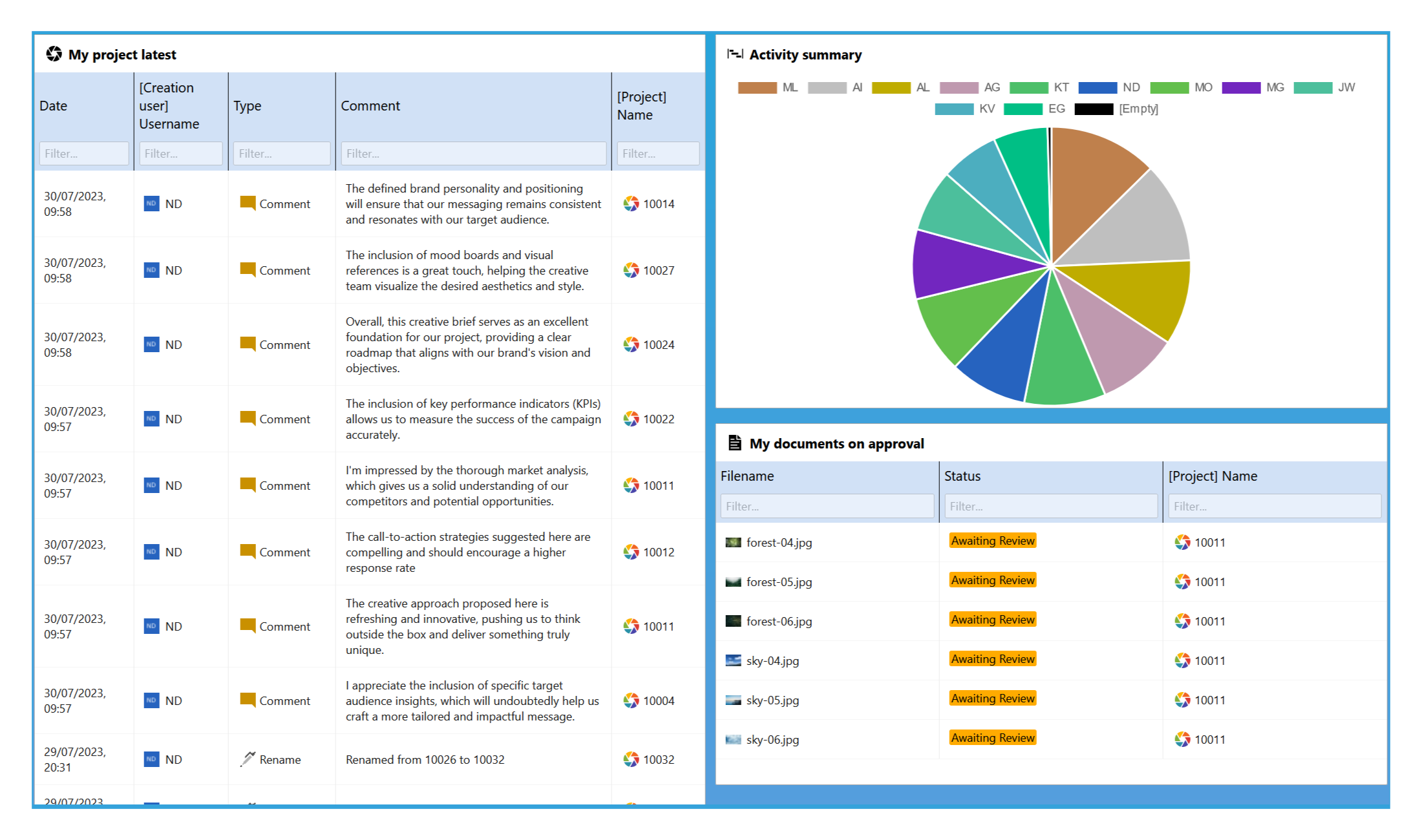 Your dashboard allows you to organise everything that you are interested in.
All in one place.
The dashboard consists of panels that you can drag and drop around to get them prioritised in the way that makes most sense to you. It's not set in stone - as your priorities change, you can simply move things around.